With the slogan "Work safety, Back home safety", Dai Nghia Steel commits to bringing a safe and healthy working environment.
Together with monitor by the Occupational safety Board for the Occupational Health and Safety Assessment Series (OHSAS) according to international standards.
To ensure safety in all activities, Dai Nghia Steel always organizes occupational safety and health training and monitoring tightly

FACTORY SAFETY
• Protective clothing: Protect the feet, hands, and neck skin of welding workers. Work clothes are
made of non-combustible materials. Workers always wear gloves during working time.
• Head protection: When starting welding, the workers are mandatory to wear a protective welding
helmet to avoid the effects of UV rays, infrared rays, molten welding slag rays splashing on eyes
and face.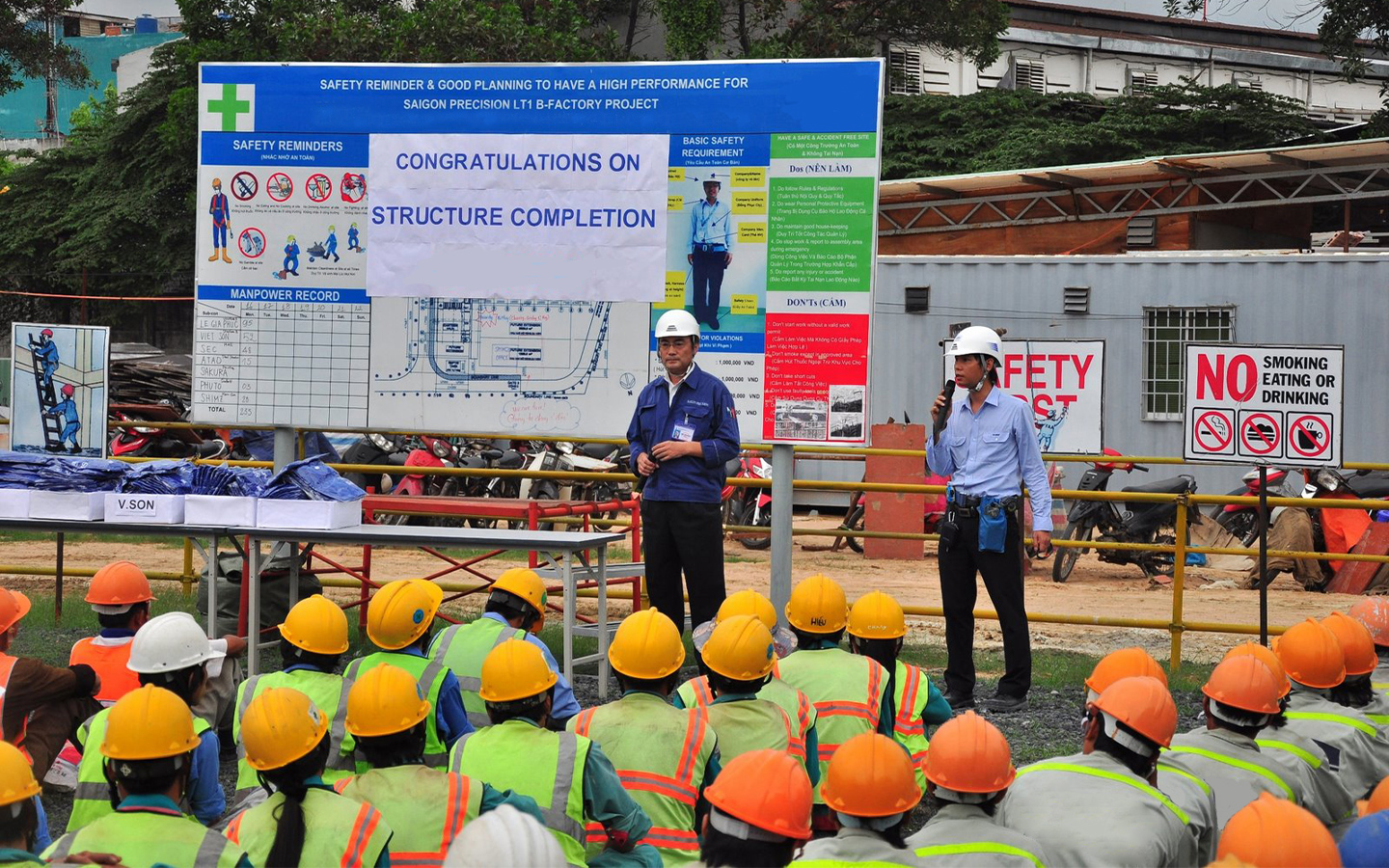 SAFETY AT SITES
• Training occupational safety every day at the site.
• Safety warning signs always appear in dangerous areas.
• Workers always wear seat belts, reflective vests, safety shoes, and helmets when working in high areas.
• Ensure the construction equipment has the certificate and accordance with the standards during
the operation inspection.